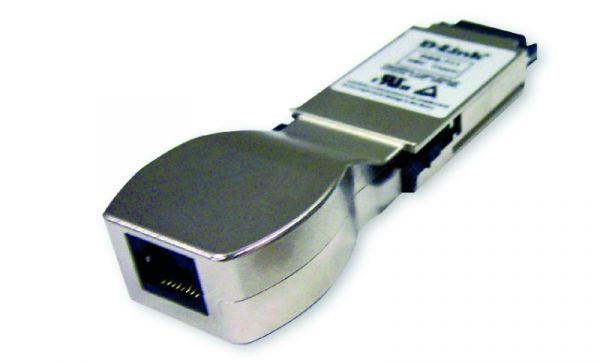 DGS-711
1000BASE-T GBIC Gigabit Ethernet Module 3.3V
Where to buy
Description
Hot Swappable
All D-Link GBIC transceivers are hot-swappable. You can remove or replace the GBIC transceiver with the system powered on. This permits modules and GBICs to be added or swapped without interrupting the network.

Full Size GBIC
All transceivers described in this datasheet have full GBIC size. (D-Link Mini GBIC transceivers are described in a separate brochure). These transceivers slide into a full-size GBIC slot. They provide the necessary signal amplification for data to be transmitted to the network cable from the port, and vice versa, for the port to receive data from the network cable.

Applications
Applications of the fiber transceivers include distributed multi-processing, Gigabit switch cascading, high-speed I/O file transfer, bus extension application, and channel extender/data storage.
General features
Copper Twisted-pair Transceiver (100 m)
- RJ-45 100BASE-TX/1000BASE-T port (IEEE 802.3u/802.3ab standards)
- Full duplex for Gigabit
- 802.3x flow control support
- Cable type: Cat. 5 twisted-pair up to 100 m
- Power support: 3.3V

Order info
GBIC Transceiver
DGS-711 For 1000BASE-T, Cat. 5 cable, 100 m max.